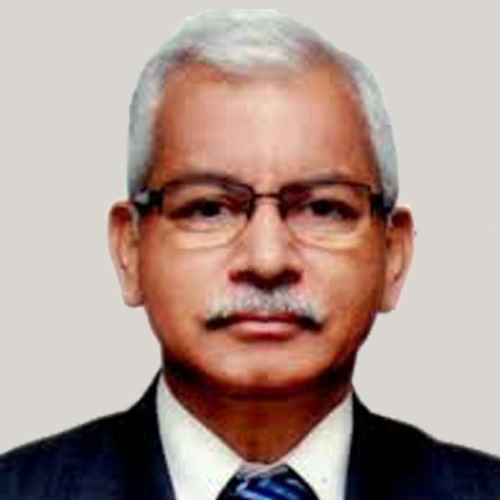 MR. RAJEEV KHER
Independent Director (upto – January 24, 2022)
Mr. Rajeev Kher is a distinguished Fellow with RIS, a leading think tank on economic policy. He served in the Indian Administrative Service and superannuated as Commerce Secretary, Government of India. He then worked as a Member in the Competition Appellate Tribunal. His area of expertise includes International Trade Policy, Environment and Sustainable Development Policy and Planning, Competition Law and Policy, and Global and Decentralised Governance. He is also a Professional Arbitrator. Mr. Kher is a member of several Central Government Committees and Task Forces. He was a member of the High-Level Advisory Group on International Trade appointed by the Central Government. He is also on the Boards of a multinational Tire company, a leading Payments Bank and a Registered Valuer Organisation. He is also a member of the Advisory boards of a few other companies including a leading Private Equity and a Global Beverage company. He is consulted by the Industry, Businesses and their organisations on matters of his interest.
Mr. Kher has held prominent assignments in the Central Government and State Government of UP like in Department of Trade and Commerce, Ministry of Environment and Forest, and The Energy and Resources Institute (TERI) in Delhi and Senior level assignments in the Departments of Renewable Energy, Finance, Planning and Science and Technology in the State Government of UP.
He was instrumental in bringing the first comprehensive Foreign Trade Policy for India. He led negotiations on behalf of India for Trade Agreements with major blocks such as EU, EFTA, RCEP and ASEAN. He has contributed to the growth of the Indian Pharmaceutical sector and in building Pharma Brand India. He has led Indian Negotiations in the WTO in matters such as the Trade Facilitation Agreement and the Bali Agreement on Food Security.
Mr. Kher significantly contributed to the preparation of the first National Environment Policy and led teams in execution of sustainable development projects. He is also consulted by Environment and Sustainable Development organisations on matters of contemporary relevance.
He also Co-chairs the Task Force on Global value chains of the CII. He is presently a member of CII committees on International trade Policy, India-China Trade, and International Council of CII. He was a member of Niti Ayog Task Force on Exports and Employment and FICCI Trade Policy Committee and is an advisor on Foreign Trade to PHD Chamber of Commerce and Industry.
He has published work on Patent policy, Trade Policy, Industrial and Investment Policies, WTO Dispute Settlement Mechanism, Product Standards and Technical Regulations etc. He frequently writes on subjects of his interest.