Fire Fighting Pumps & System
KBL is a leader in providing firefighting pumps and systems with over 1 million fire pumps installed across more than 100 countries.
Kirloskar fire pump solution includes standard firefighting pumpset, FM/UL fire pumps, Multi-Stage Multi-Outlet (MSMO) fire pumps, Kirloskar fire engine pumpset (KFE), Fire Sprinkler pumpset (FLD) and containerised firefighting pumpset.
Different Types of Offerings in Fire Fighting Pumps & System
Non-listed pump sets are offered as per National Buliding code (NBC) and as per TAC
Listed pump sets are offered as per various International standards like National Fire Protection Association (NFPA20), Factory Mutual (FM), Underwriters Laboratories (UL), Loss Prevention Certification Board (LPCB), etc.
Tailor made packages as per customer requirements are offered like Containerized Fire Set (CFS), Skid mounted packages etc.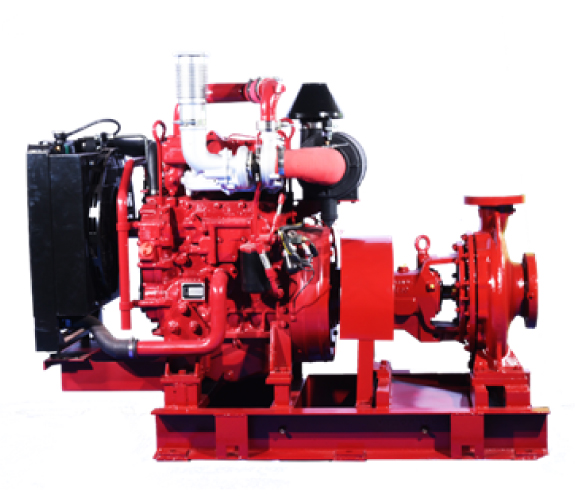 Fire Sprinkler Pump Set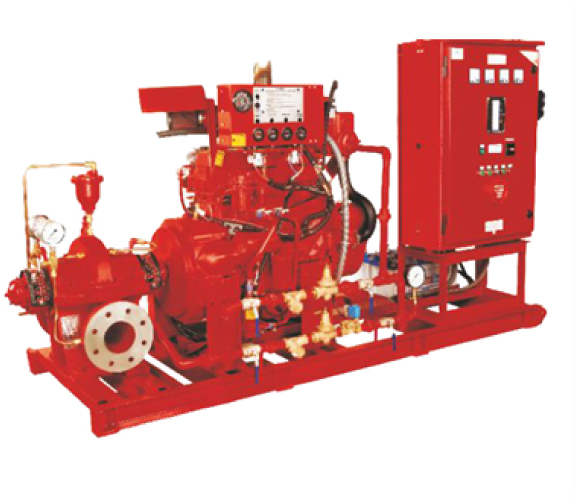 FM/UL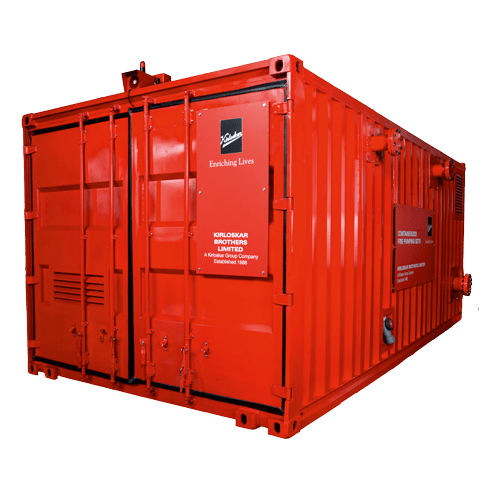 Containerised Fire Pump Set
MSMO Fire Fighting Pump
Kirloskar Fire Engine Pump Set – KFE
End Suction Type Pump
Horizontal Split Case Type Pump Set
Horizontal / Vertical Multistage Type Pump Set
Vertical Inline Multistage Type Pump Set
Multi Stage Multi Outlet (MSMO) Pump Set
Vertical Turbine Type Pump Set
End Suction Type Pump Set
Horizontal Split Case Type Pump Set
Vertical Turbine Type Pump Set
Hydrant, Sprinkler and Hose reel systems and Jockey

Residential Buildings
Commercial Buildings
Hotels
Hospitals
Airports
Metros
IT Parks
Industries
Office Buildings

Terrace booster sets
Fire Fighting Pumps & System Catalogue