KBL is among the foremost manufacturers of valves in India. It is the first pump & valve manufacturer in India to be accredited with ISO-9001 Quality Management System. In addition, KBL is the valve manufacturing company certified for Integrated Management System for four different standards, viz QMS-ISO 9001:2015 + EMS-ISO 14001:2015 + OH&S-ISO 45001:2018 +EnMS-ISO 50001:2018 from M/s TUV-Sud.
Over the last six decades, Kirloskar valves are among the most trusted and widely preferred fluid control solutions in industries like water, oil & gas, process liquids and slurries in industries. Kirloskar valves, which are available in a wide range of Material of Constructions (MoCs) as well as temperature and pressure ratings, are manufactured in accordance with national and international standards confirming to IS, BS, EN, API, AWWA, etc. Kirloskar valves are suitable for controlling the flow of various fluids and gases, including water, waste water, raw water, steam, oil & gas, processed liquids and slurries.
KBL specialises in the manufacture of valves in all sizes, ranging from 25 mm to customised large-size valves extending up to 5000 mm. These valves are produced at KBL's dedicated valve manufacturing facility located in Kirloskarwadi. All our customised valves, designed in accordance with specific customer requirements, are tested at our hydraulic research centre in Kirloskarvadi, which is Asia's largest pump testing facility.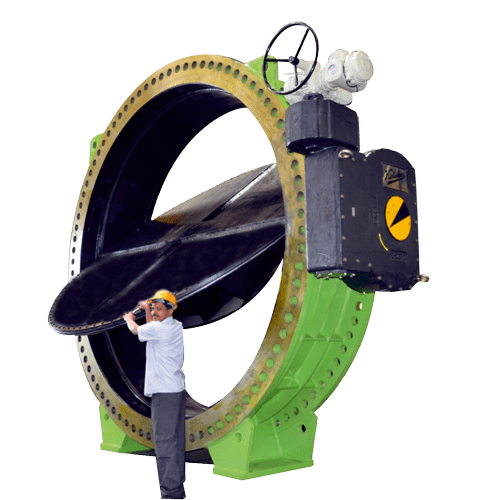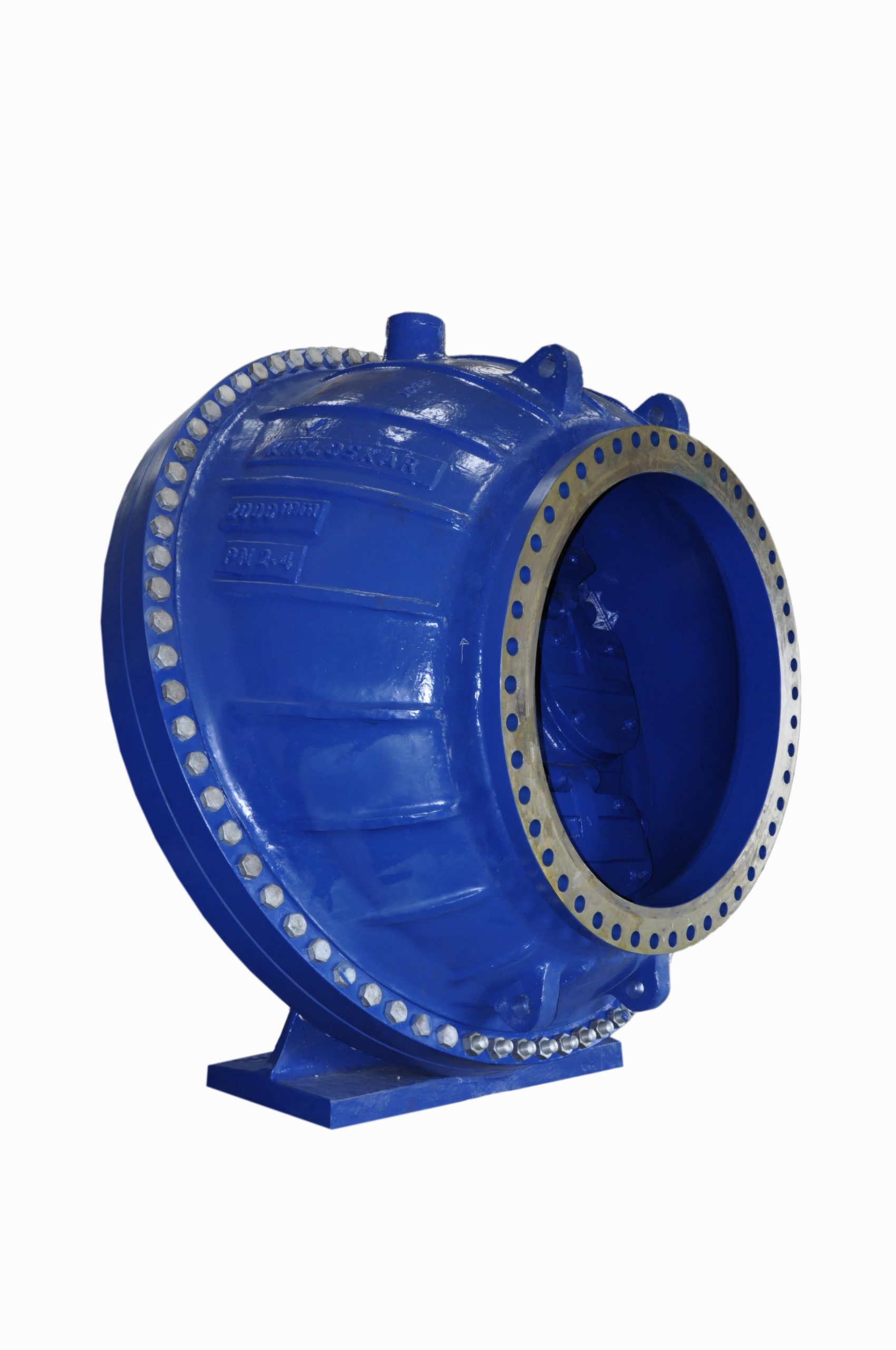 KBL is listed among the top global manufacturers and suppliers of large valves, such as 3800 mm size Butterfly valve, 3000 mm Flap valve, 1800 mm Flap valve, etc. In fact, KBL is the proud manufacturer of India's largest Multi-door Non-return Valve (MDNRV), measuring 2000 mm (complying with IS: 5312- Part 2 standards).
Types of valves manufactured by KBL:
Butterfly Valve
Sluice/Gate Valve
Non Return / Check Valve
Globe Valve
Air Valve
Ball Valve
Suction Diffuser
Triple Duty Valve
Application areas:
Water Works
Water Supply Lines
Clear Water
Power Plants
Sewage Plants
Sewage Treatment
Process Industries
Industrial Water
Naptha and Naptha Derivatives in Process Industries
HVAC for Building and Construction
Firefighting: Firefighting Systems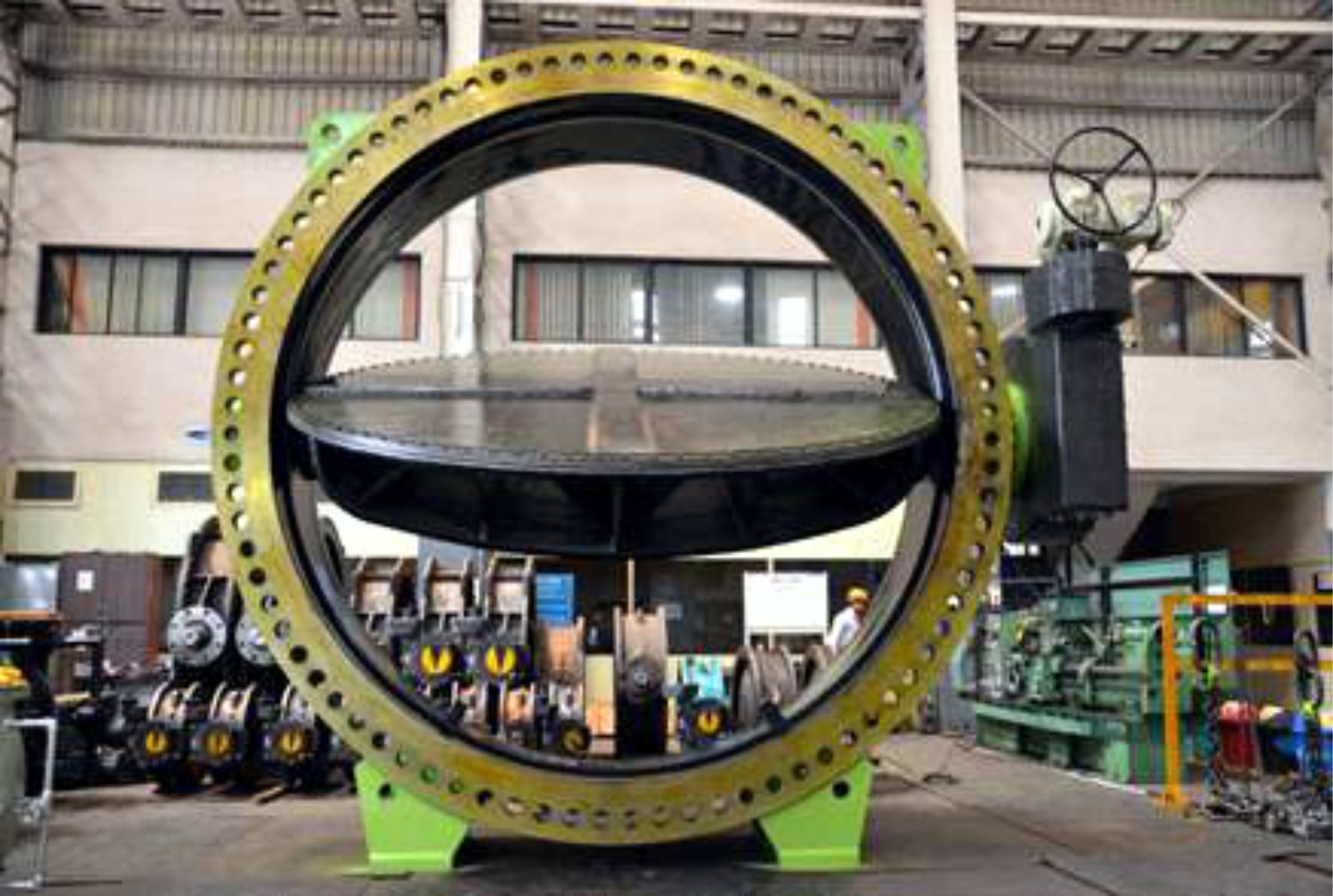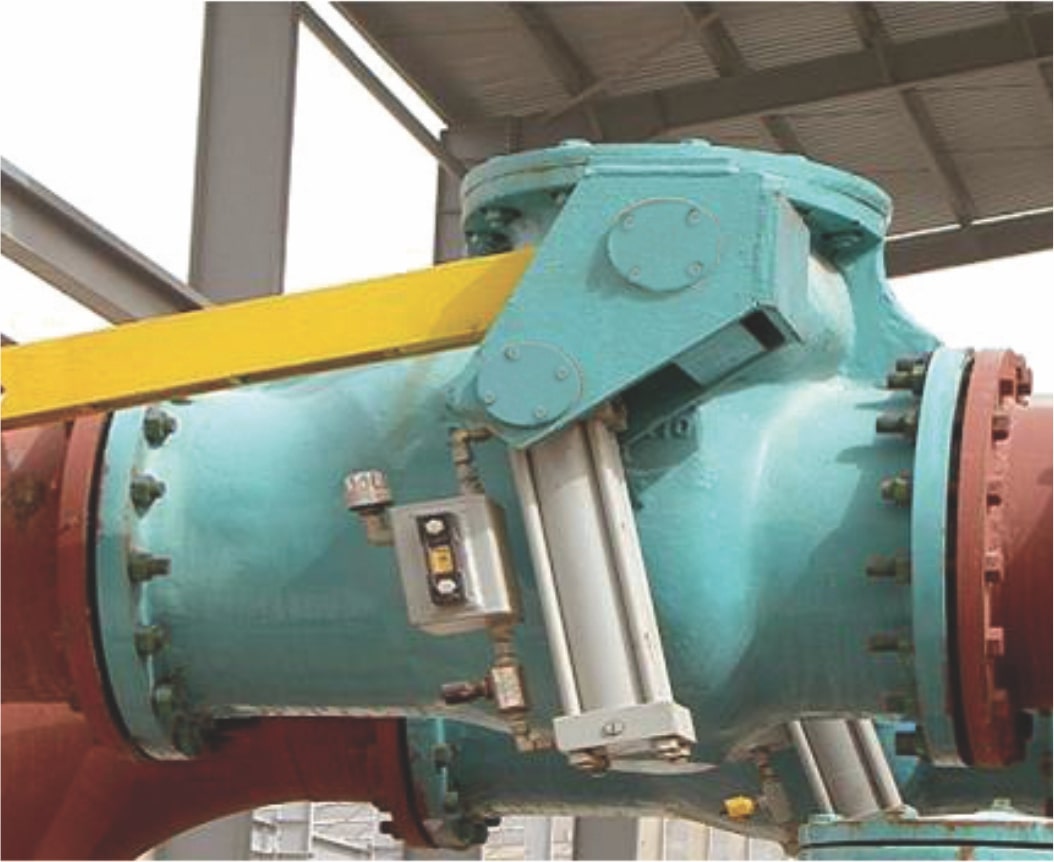 Star Steel International LLC - Sharjah, UAE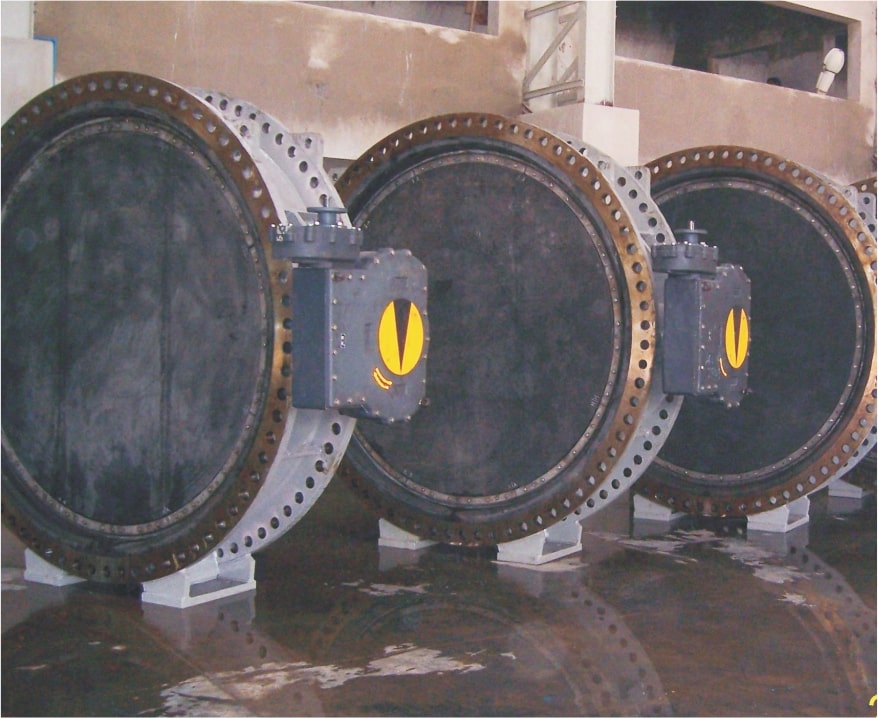 2600 mm and 2200 mm Ebonite Lined Butterfly Valve Supplied to Udupi Thermal Power Project, Karnataka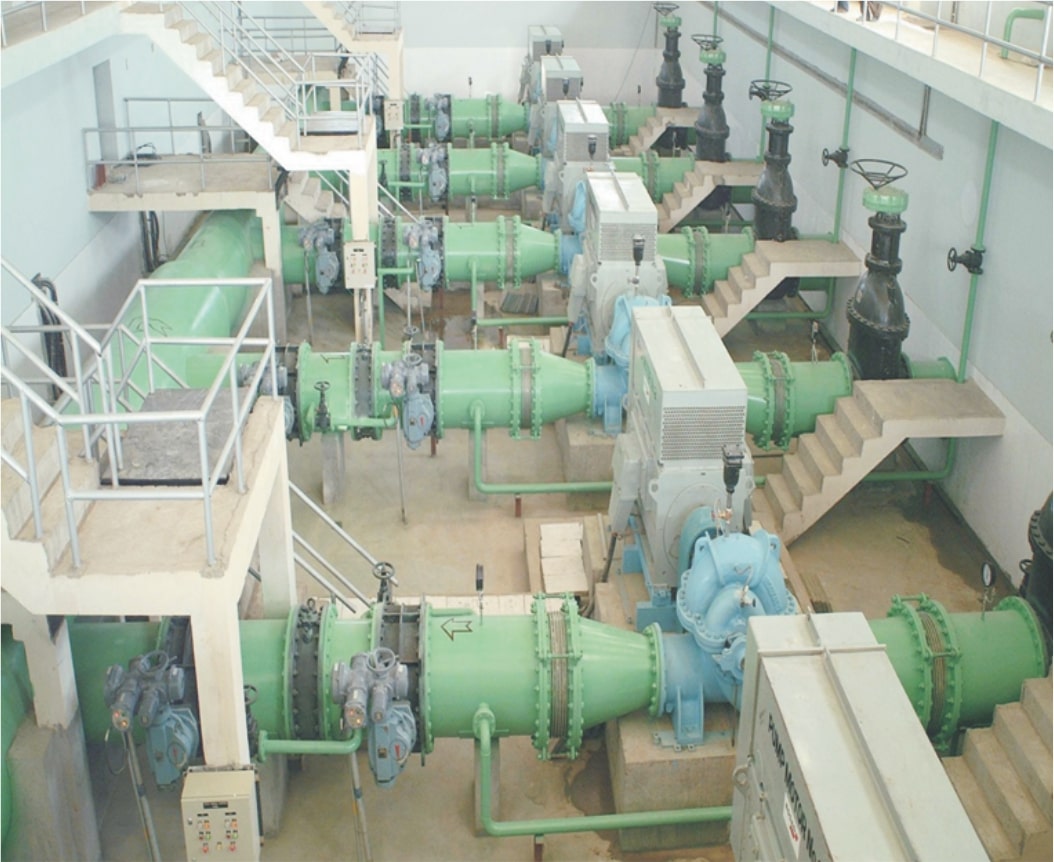 Kirloskar Butterfly, Sluice and Dual Plate Check Valves installed at Saurashtra Pipeline Project, Gujarat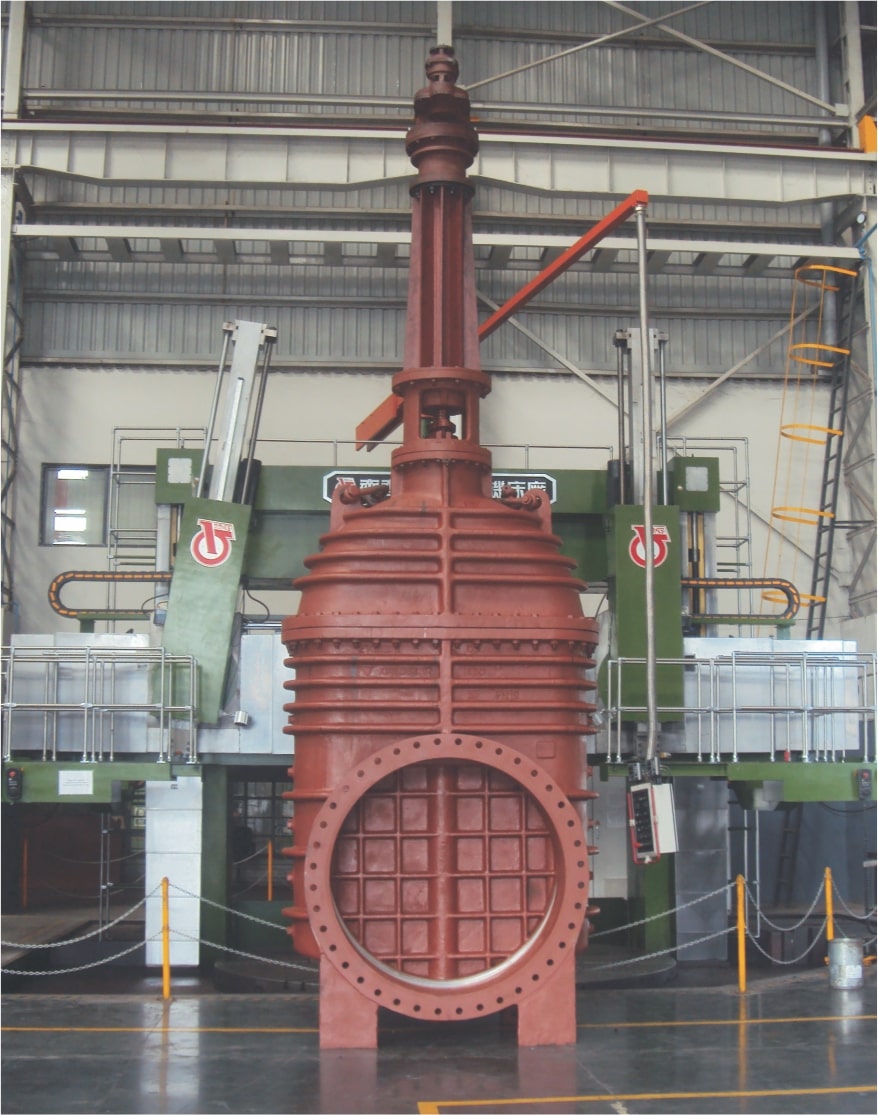 1500 mm Sluice Valve Supplied to UP Jal Nigam, Uttar Pradesh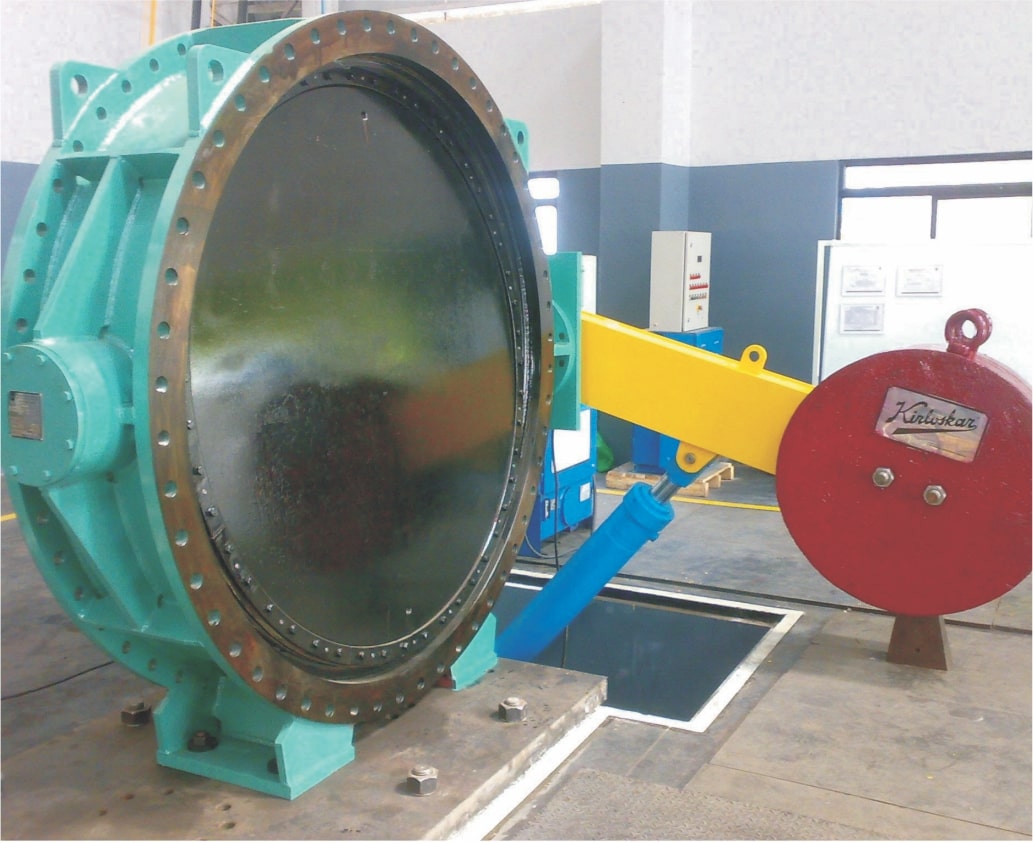 2100 mm Butterfly Valve for 2 x 2.45 MW Darna Power Project, Nasik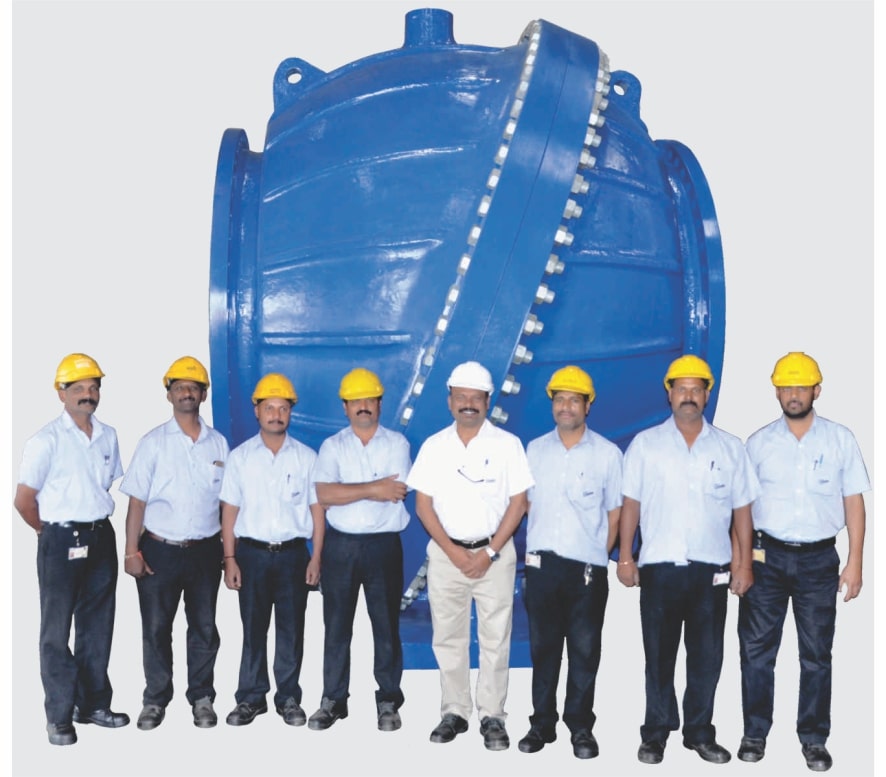 2000 mm Multi-door Non-Return Valve (PN2.4) - GMADA Chandigarh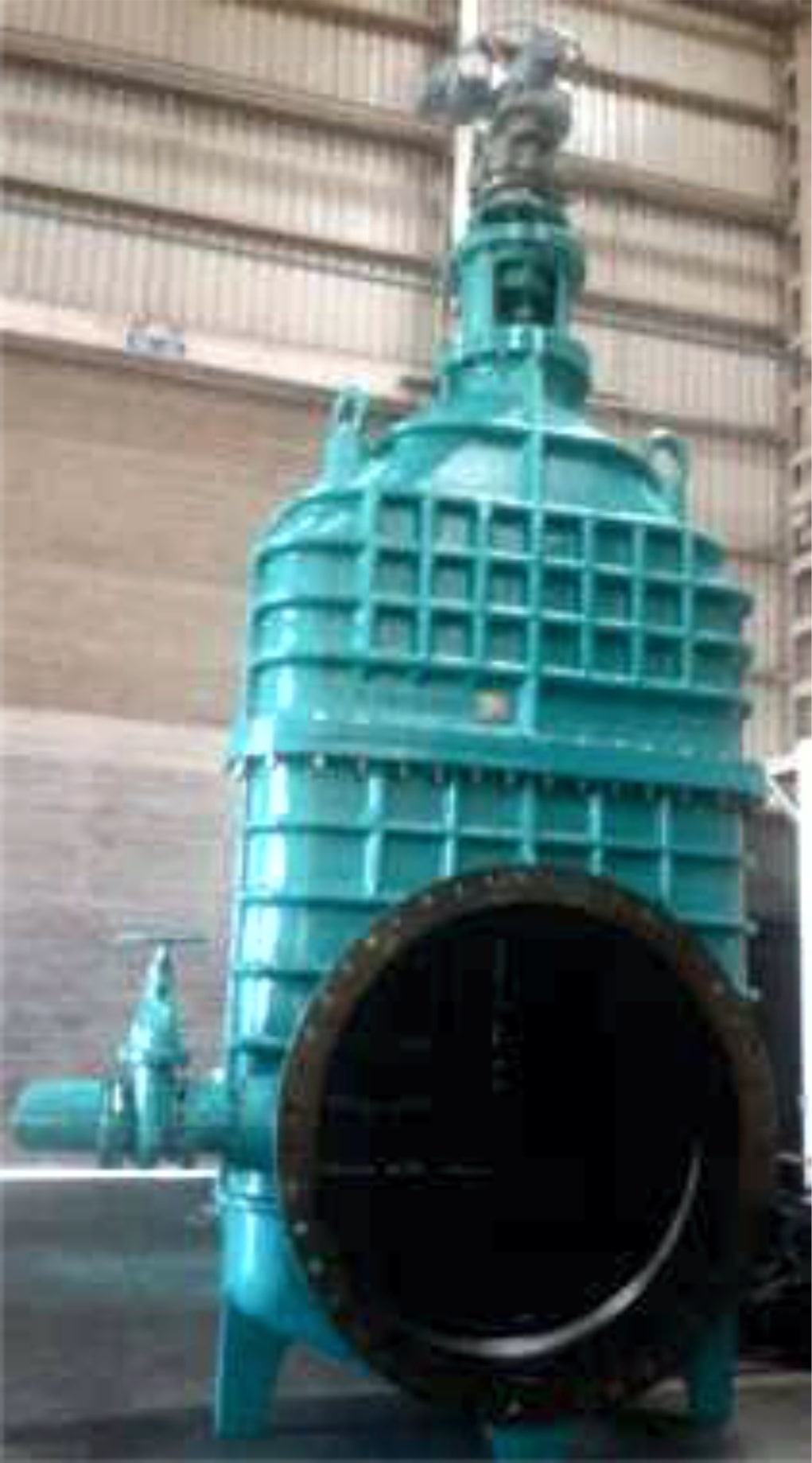 1800mm Non Rising Spindle Sluice Valve (NRSV)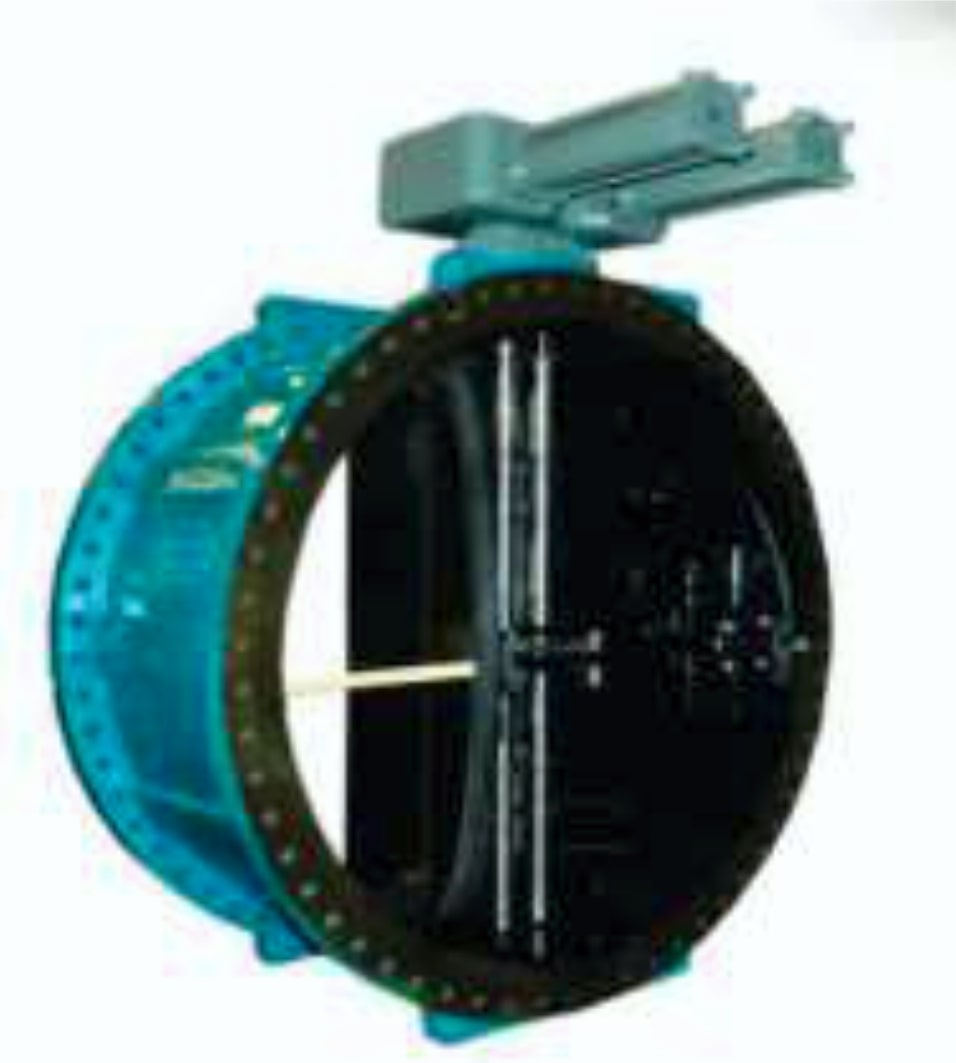 2600mm Dual Plate Check Valve (DPCV)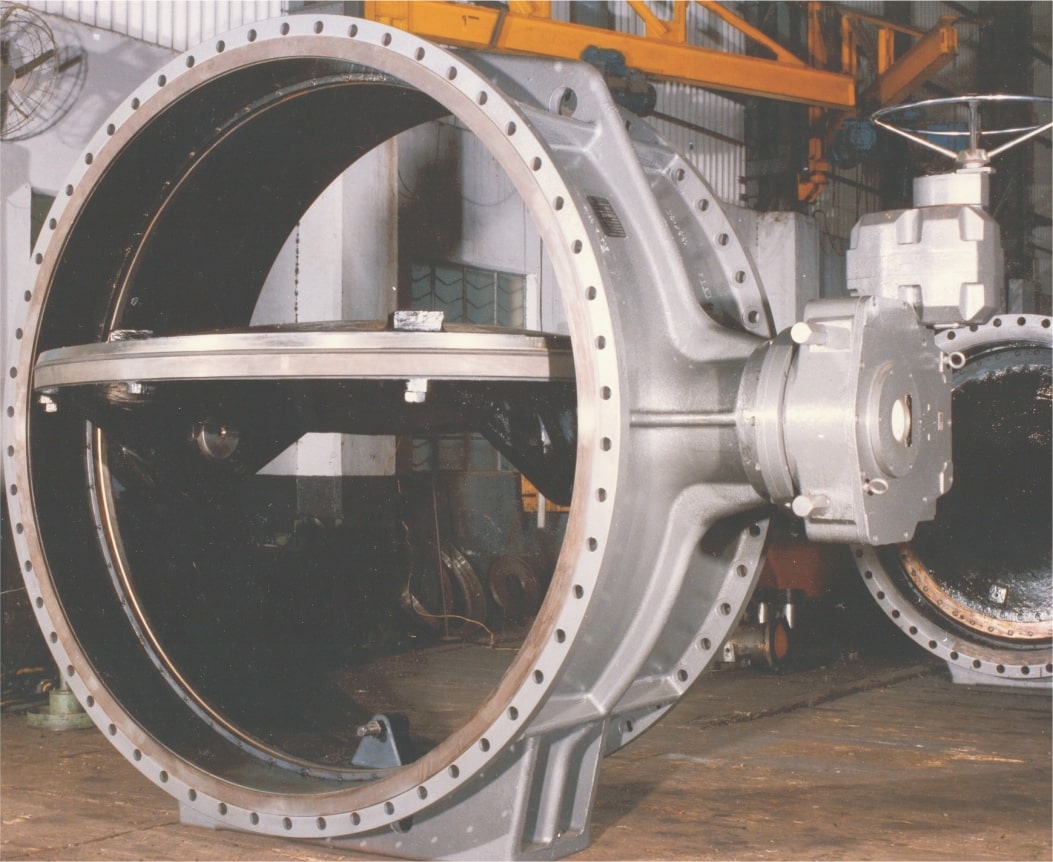 2400 mm manually operated Butterfly Valve, Brihan Mumbai Municipal corporation, Mumbai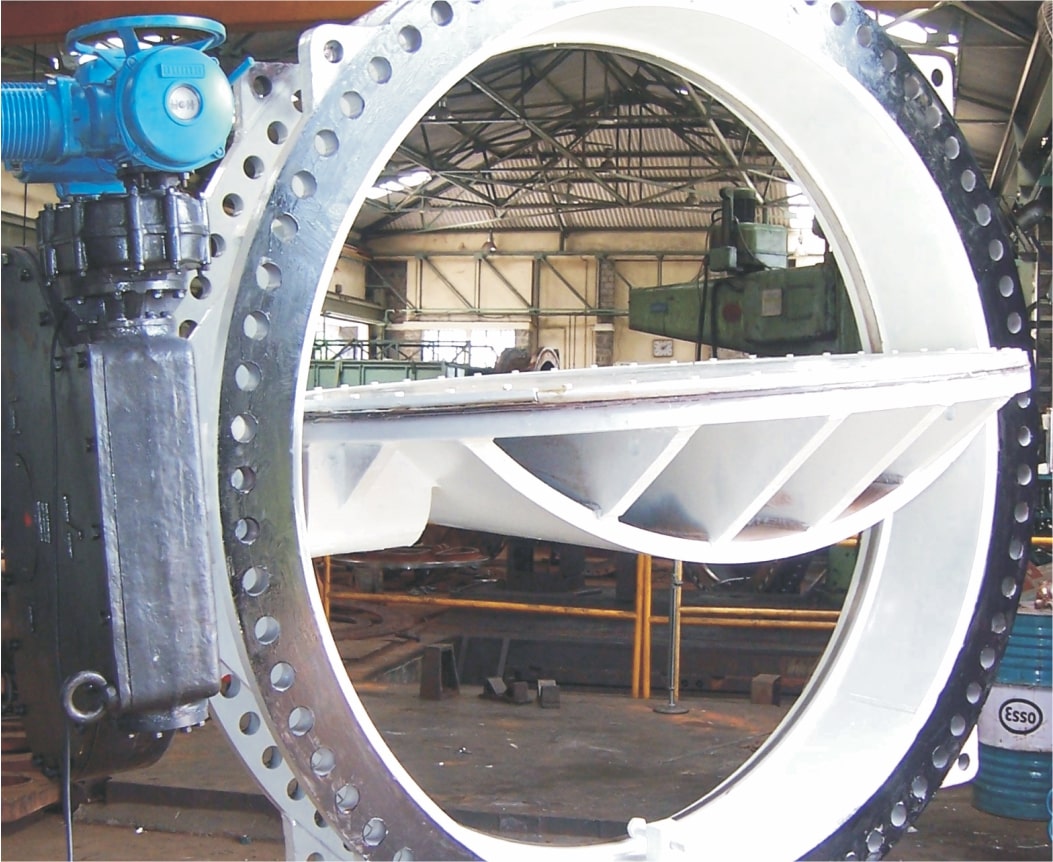 2600 mm Butterfly Valve for National Thermal Power Corporation, Sipat - I & Barh - I, India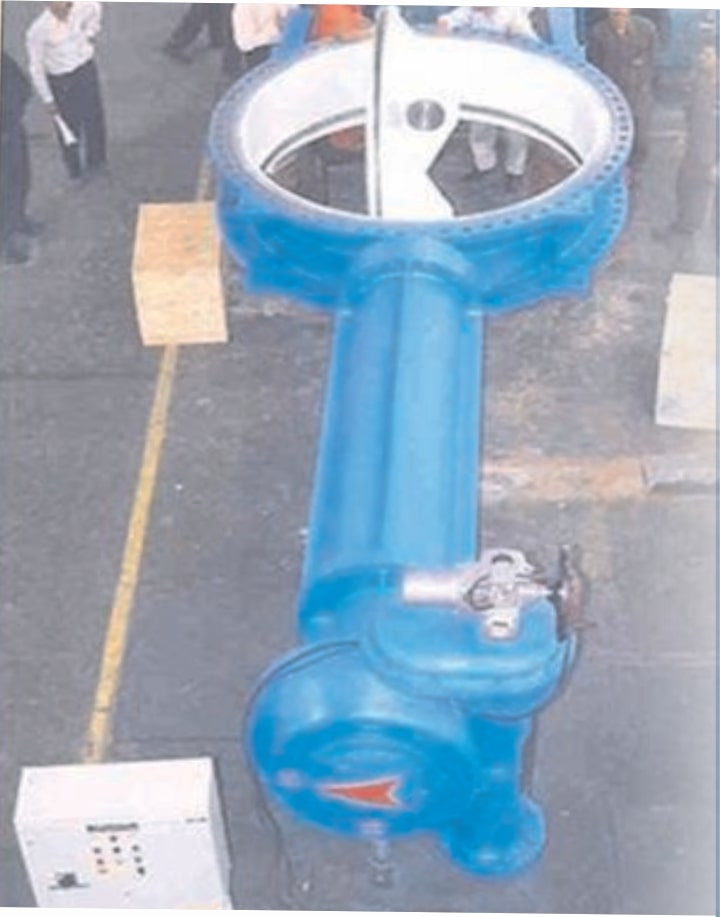 2100 mm Turbine Inlet Butterfly Valve, Massachusetts Water Resources Authority (MWRA), Boston, USA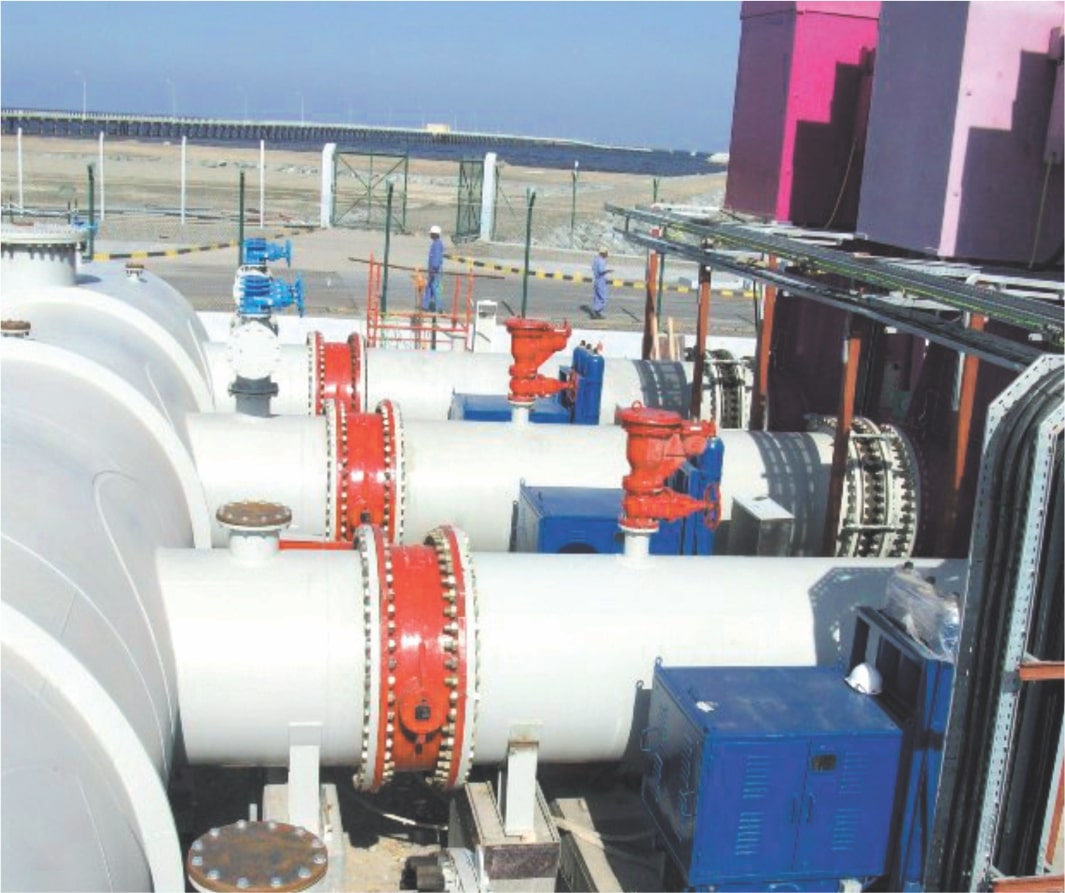 2200 mm Butterfly Valve for Sohar Sea Water Intake Pipeline Project, Oman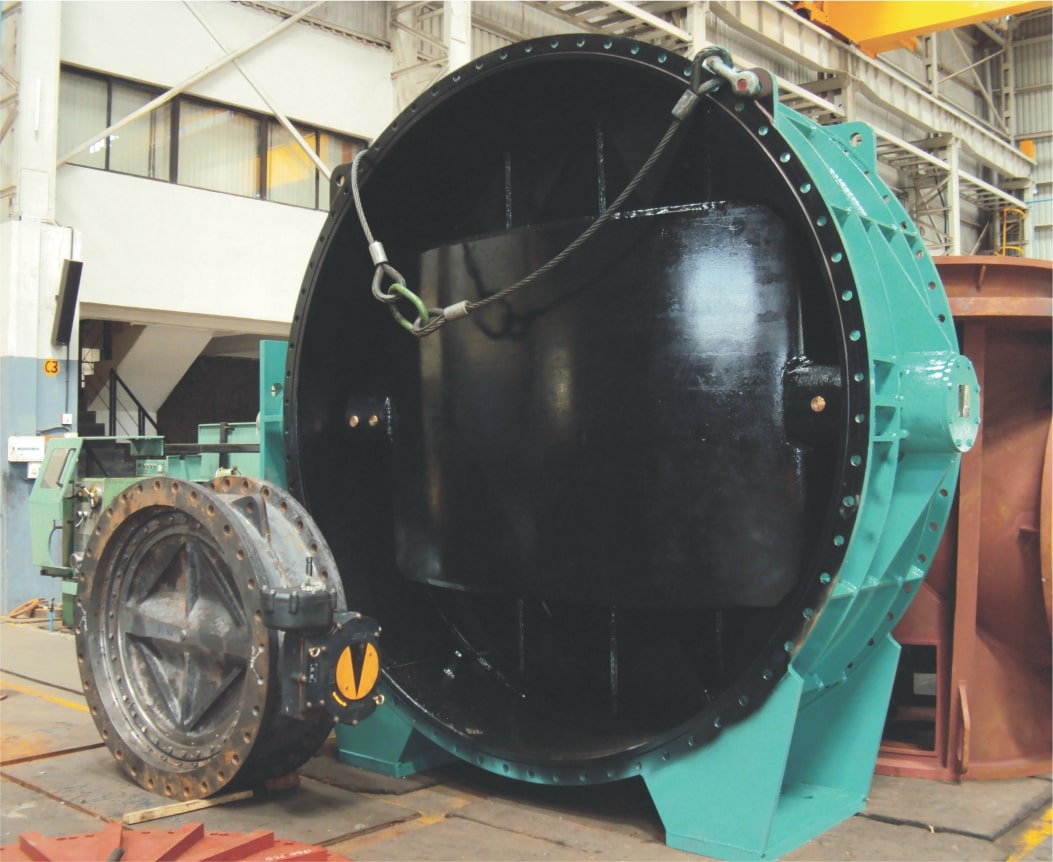 3000 mm Butterfly Valve Supplied to Tamil Nadu Electricity Board, Tamil Nadu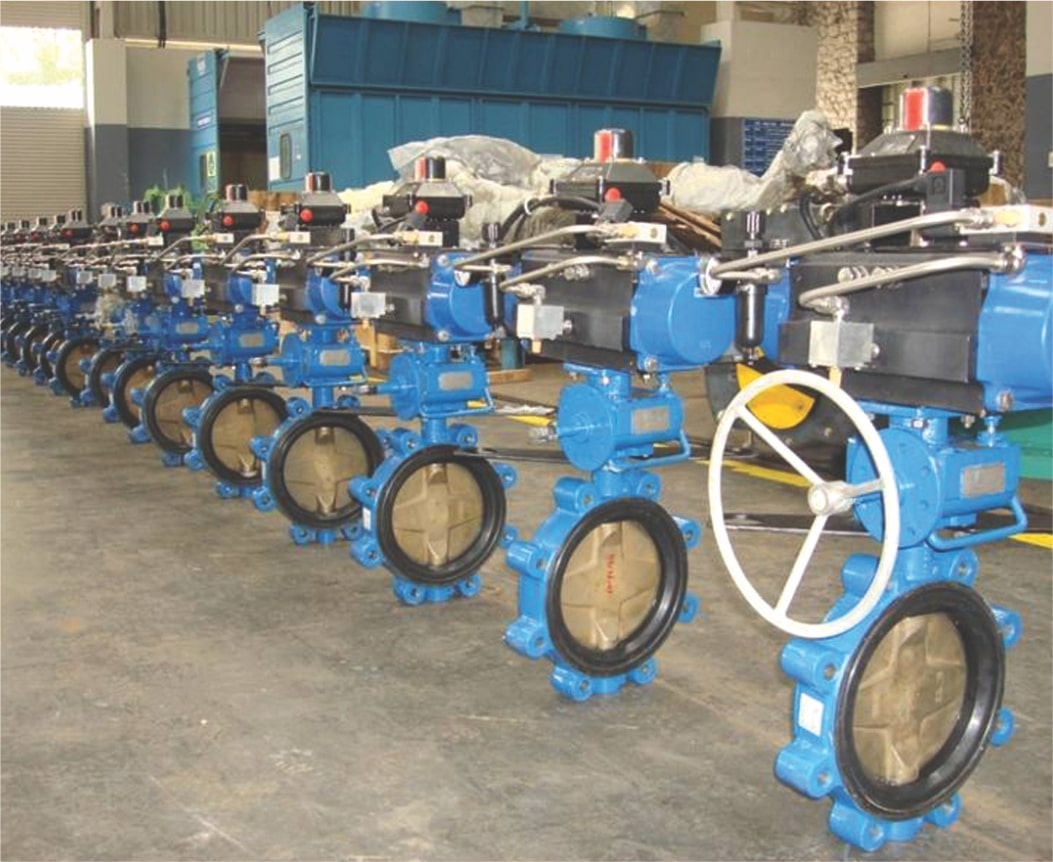 200 mm Centric Butterfly Valve (Nickel Aluminium Bronze Disc) with Pneumatic Actuator supplied to Mazgaon Dock Limited, Mumbai