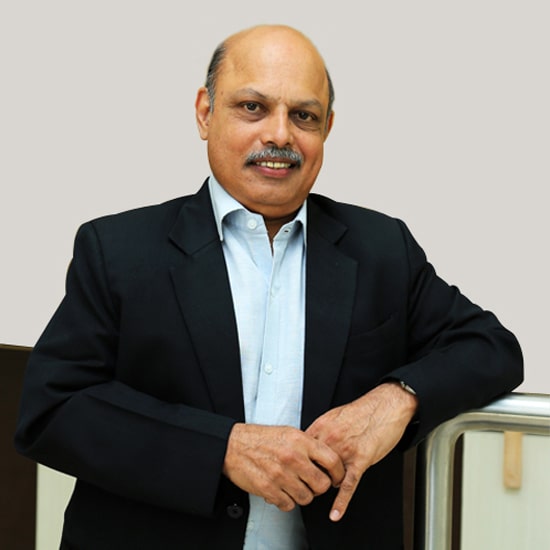 MR. M.S.UNNIKRISHNAN
Non-Executive-Independent Director
Mr. M. S. Unnikrishnan is the Managing Director & CEO of the Thermax Group since July 2007. Thermax, the $900 Indian engineering major, focused on energy and environment solutions, with a growing global manufacturing footprint spread across India, China, Denmark, Germany, Poland and Indonesia. As a member of its Executive Council and later as the Managing Director & CEO, Unnikrishnan has played a pivotal role in transforming the Thermax Group from a family-run company into a professionally managed conglomerate, with the group revenues having multiplied by over twelve times in the last fifteen years.
From export contributing thirteen percent of Thermax's revenue at the turn of the century, he has driven growth of the international operations to account for over forty percent of its total revenues in the current year. This was achieved through multiple M&As in Europe, creation of greenfield entities in China & South East Asia, and marketing subsidiaries in Africa & South America.
In the run-up to him taking over the mantle of running the entire organization, he led the turnaround of two loss-making businesses, drove growth of the project businesses, created a National Channel for the standard products of the company, and created the corporate sourcing infrastructure for the entire organization.
During the tumultuous management transition period of transforming Thermax from a family-run to a professionally-run organization, he held the additional portfolio of leading the human resources function, thus guiding the group's evolution into a high performance organization. This was accomplished through the identification and nurturing of leadership pipeline by creation of development centers and implementation of a three-tier leadership development program, which has enabled filling of most of the business leadership positions from within.
To keep the manufacturing facilities of the group at par with the global benchmark, each of them were modernized and automated, and are currently well on the path of digitalization. An Operation Excellence program has been conceived with Sustainability and Business Responsibility at the core, and is personally championed by him.
In order to sustain market leadership through Innovation, he has created Innovation groups in every business vertical of the company that has delivered highly differentiated products and solutions to build and defend the market-share. In order to create viable solutions an independent Research Technology and Innovation Center was created, which is manned by high caliber technology talent who are currently working on products and solutions that has the potential to create large business entities in the future apart from delivering over 250+ patents in the field of energy and environment.
Currently he is on the Board of Thermax Limited, Thermax Onsite Energy Solutions Limited, Thermax Babcock and Wilcox Energy Solutions Pvt. Limited and KEC International Limited.