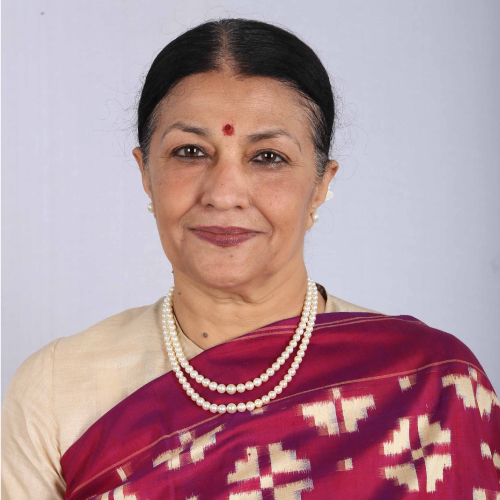 MRS. RAMNI NIRULA
Non-Executive-Independent Director (Upto May 24, 2026)
MRS. RAMNI NIRULA
Non-Executive-Independent Director (Upto May 24, 2026)
Ms. Ramni Nirula, retired as Senior General Manager of ICICI Bank Limited. She has more than 4 decades of experience in the financial services sector, beginning her career with the erstwhile ICICI Limited in the project appraisal division. Since then, she has held various leadership positions in areas of Project Financing, Strategy, Planning & Resources and Corporate Banking. She was part of the top management team instrumental in transforming ICICI Bank from a term lending institution into a technology led diversified financial services group with a strong presence in India's retail financial services market. She was also part of the top-level task force, which successfully planned and implemented ICICI Bank's entry in the Rural Banking, Microfinance & Agriculture Business group, identified by the Bank as a key thrust area. Ms. Nirula also held key position as Managing Director & CEO of ICICI Securities Limited, the Investment Banking arm of ICICI Bank Limited. She also headed the Corporate Banking Group for ICICI Bank. In addition, she was also responsible for setting up the Government Banking / Corporate Agri Group based out of New Delhi within the bank.
Ms. Nirula helped to set up / take forward I-Banks' CSR initiative through the ICICI Foundation set up with a focus on delivery of primary health, primary education and access to finance.
Ms. Nirula has been a member of the Board of many ICICI group and associate companies i.e. ICICI Securities Limited, ICICI Direct and 3i Infotech. Additionally, she has been a member of Board of leading companies in India.
Ms. Nirula has also been on the Board of non-corporates like a leading residential school for girls, a Micro Finance Institution in India and Advisory Council Member of ICICI Knowledge Park Trust. In addition to the Corporate Boards, Ms. Nirula was on the India Advisory Board of a Boston based global PE fund for advising on investment opportunities in India and supporting investee companies in their biz growth.
Ms. Nirula holds a Bachelor's Degree in Economic and a Master's degree in Business Administration from Delhi University.
Currently, Ms. Nirula is on the Boards of DCM Shriram Limited, P.I. Industries Limited, HEG Limited and Usha Martin Limited.