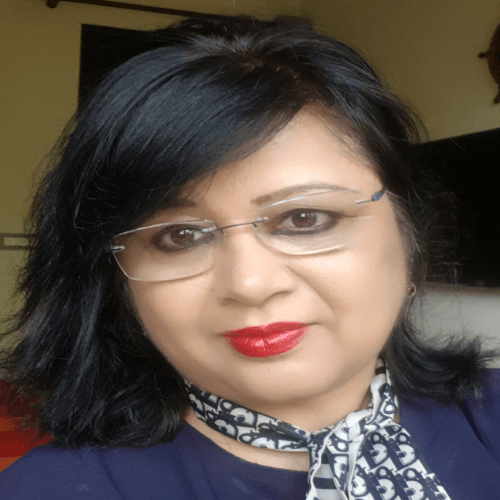 MS. REKHA SETHI
Non-Executive-Independent Director (Upto-October 28,2026)
MS. REKHA SETHI
Non-Executive-Independent Director (Upto-October 28,2026)
Ms Rekha Sethi is the Director General of the All India Management Association (AIMA), the apex body for management in India.
Ms. Sethi took charge of AIMA in June 2008. She has since established AIMA as the preferred platform for discussions and debate on management and has deepened AIMA's relationship with the Government of India and India Inc. AIMA now attracts India's top industry leaders and policy makers on its platform.
Ms. Sethi is on the Boards of some leading Indian companies as an Independent Director including CESC, one of India's foremost Power generation and distribution companies and the flagship company in the RP-Sanjiv Goenka Group. She is also on the Board of Samvardhana Motherson International Ltd. – a diversified global manufacturing specialist and one of the world's largest and fastest growing automotive supplier for OEMs, with 270 plants across 41 countries. She is on the Board of Spencer's Retail Ltd. – one of India's leading retailers and also on the Board of Hero Steels Limited manufacturing Steel products.
She has earlier served on the Board of Sun Pharmaceutical Industries Ltd, world's fourth largest specialty generic pharmaceutical company and India's top pharmaceutical company and on the Boards of Sun Pharma Laboratories Ltd and Sun Pharma Distributors Ltd.
She represents AIMA on the Governing Council of the National Productivity Council, an autonomous organisation of the Department for Promotion of Industry and Internal Trade.
Prior to joining AIMA, Ms. Sethi worked with India's premier industry organisation, the Confederation of Indian Industry (CII) for over 17 years. There she led the initiative to create high-profile international events to promote India's economic interests. She started her career with the Center for Development of Telematics (C-DoT). Ms. Sethi is an alumnus of St Stephens College, Delhi University.