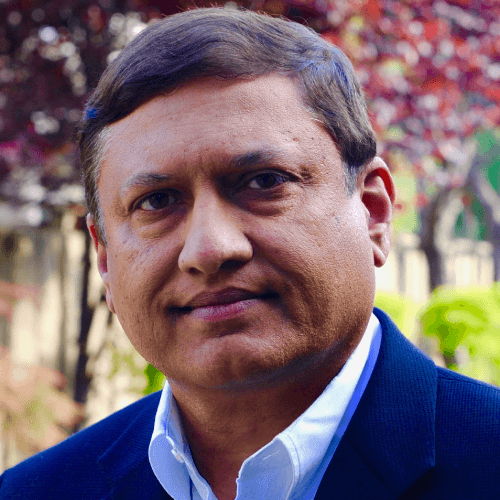 MR. VIVEK PENDHARKAR
Non-Executive-Independent Director (Upto-October 28,2026)
MR. VIVEK PENDHARKAR
Non-Executive-Independent Director (Upto-October 28,2026)
Mr. Vivek Pendharkar is a Technology Executive based in Silicon Valley for 30+ years with experience spanning Fortune 500 companies as well as Early-Stage Venture backed start-ups and CEO positions for the past 15 years, delivering complete lifecycle from Series-A financings, building teams, establishing Product-Market fit, revenue ramp and successful M&A/ exits.
He has worked in successive breakthrough technologies emerging out of Silicon Valley starting with Microprocessors, Systems, Software, Internet, Video, Wireless, Cloud and Data technologies. He has extensive international experience with customers, partners and teams across Europe, Asia-Pacific/ Japan, and Americas. Currently he is on the Advisory Board & Mentoring for technology companies/ Founders in Enterprise Software, Security and Digital Health markets.
He has done SEP, Business Administration from Stanford University Graduate School of Business, MSEE, Computer Engineering from Virginia Tech. BS Electrical Engineering from Birla Institute of Technology and Science Pilani.