The Mini-series has been upgraded with the introduction of JALHASTI and JALTARA 1.0 HP Pumps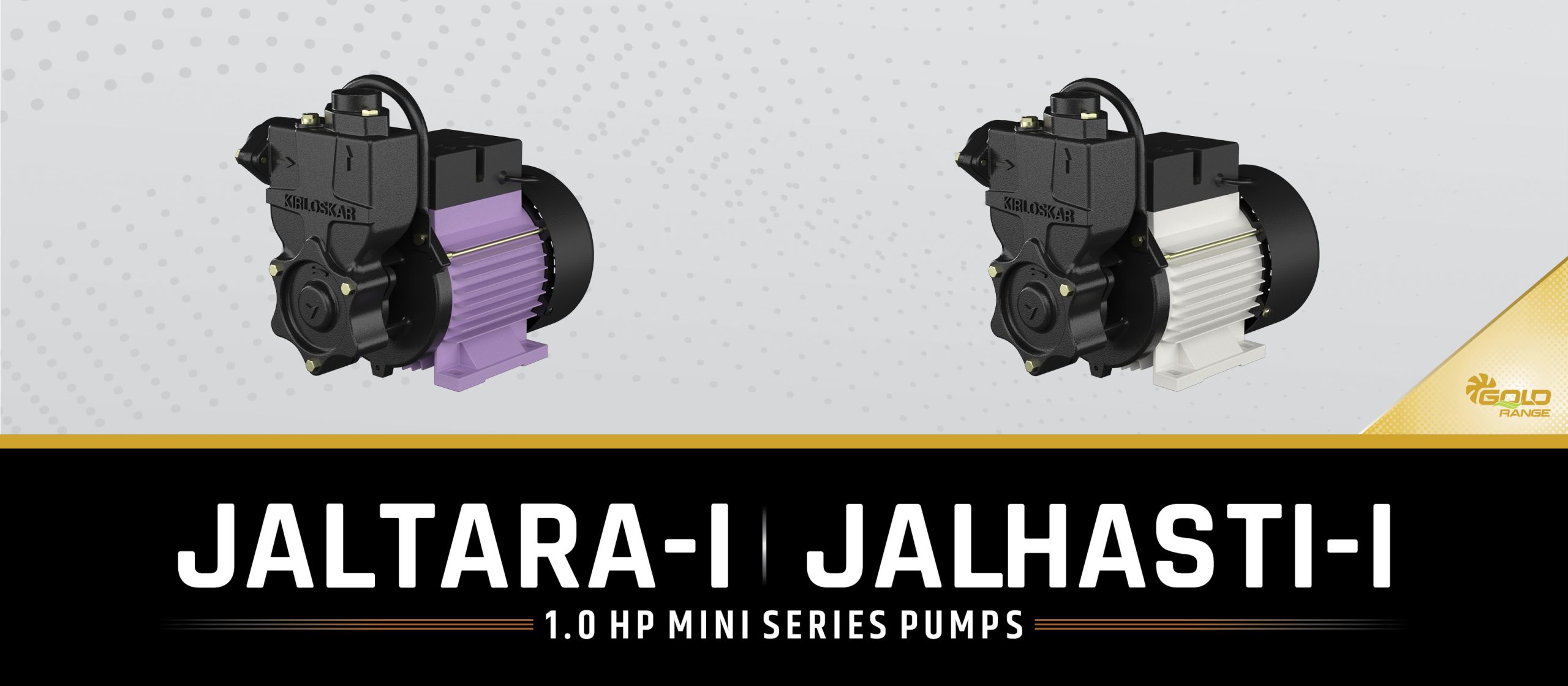 Kirloskar Brothers Limited (KBL) has recently upgraded its mini-series pumps with the introduction of the Jalhasti-I and Jaltara-I 1.0 HP pumps. These pumps are equipped with 'F' Class Insulation, ensuring superior performance. Additionally, they feature Cathodic Electro Deposition (CED) Coating, providing excellent resistance against corrosion.
The Jalhasti-I pump offers a head range of 6 to 50 meters and a capacity range of 4280 to 1000 LPH. On the other hand, the Jaltara-I pump has a head range of 6 to 55 meters and a capacity range of 4300 to 800 LPH. Both pumps are designed to be highly efficient, resulting in lower power consumption. Their dynamically balanced parts minimize vibration and ensure consistent performance.
These pumps come with several enhanced features, including a wide voltage range of 180-260 volts and thermal overload protection. This protects the motor from burning due to voltage fluctuations. The pumps also feature shielded ball bearings, ensuring low noise levels without requiring external lubrication. The easy-to-maintain design allows even semi-skilled technicians to service the pumps, and the fully covered electric parts enhance safety.